Bayu Wicaksono 2015-11-15 05:42:24 UTC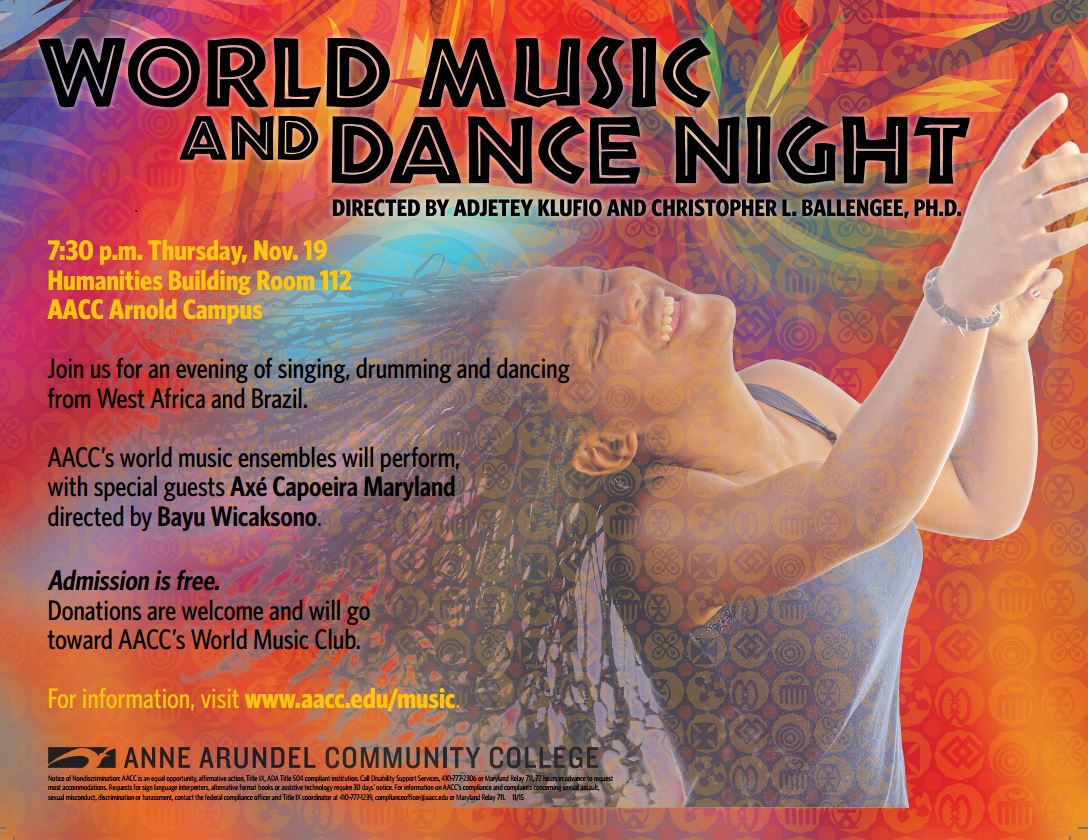 Come join us for World Music and Dance Night at Anne Arundel Community College on Thursday, November 19 at 7:30 p.m. in Humanities Building, room 112.
The evening features African and Brazilian music and dance performed by members of World Music Club and students enrolled in West African Music and Dance (MUS 263 / DAN 263) and West African Drumming for Beginners (MUC 326) taught by instructor Adjetey Klufio.
Capoeira will also be showcased during the show with Maculele, Solos and Roda! we will have special guest Graduada Marcia Carnauba, Mestre Barrão's daughter, on hand as well! It'll be great! FREE ADMISSION!!
We will also have a great Capoeira workshop with Graduada Carnauba on Friday (7-9pm) and Saturday (12 - 3pm + Roda) as well, everyone is welcomed!
Read More